Calibo's First Offsite Event… Grand, Gala, and Glorious!
Celebrating the
'Future of Innovation'
Here's a peek at two days full of action, learning, brainstorming, in-person conversations, team building, fun, music, dance, and of course, lots of surprises and lots of laughs!
What an enlivening session! All Calibians were immersed in the magic of rhythm as they joined in for an hour-long drum circle. Whether we knew drumming or not hardly mattered. The inclusive atmosphere in the session made all of us totally engrossed. Divided into multiple groups, we clapped, we shouted, and we tapped several rhythmic patterns on the drum to achieve a harmony. No inhibitions, no reservations, no judgements. Every rhythm was welcome, was cheered, and appreciated by all. The message was clear. Every Calibian is special, and together, we're awesome!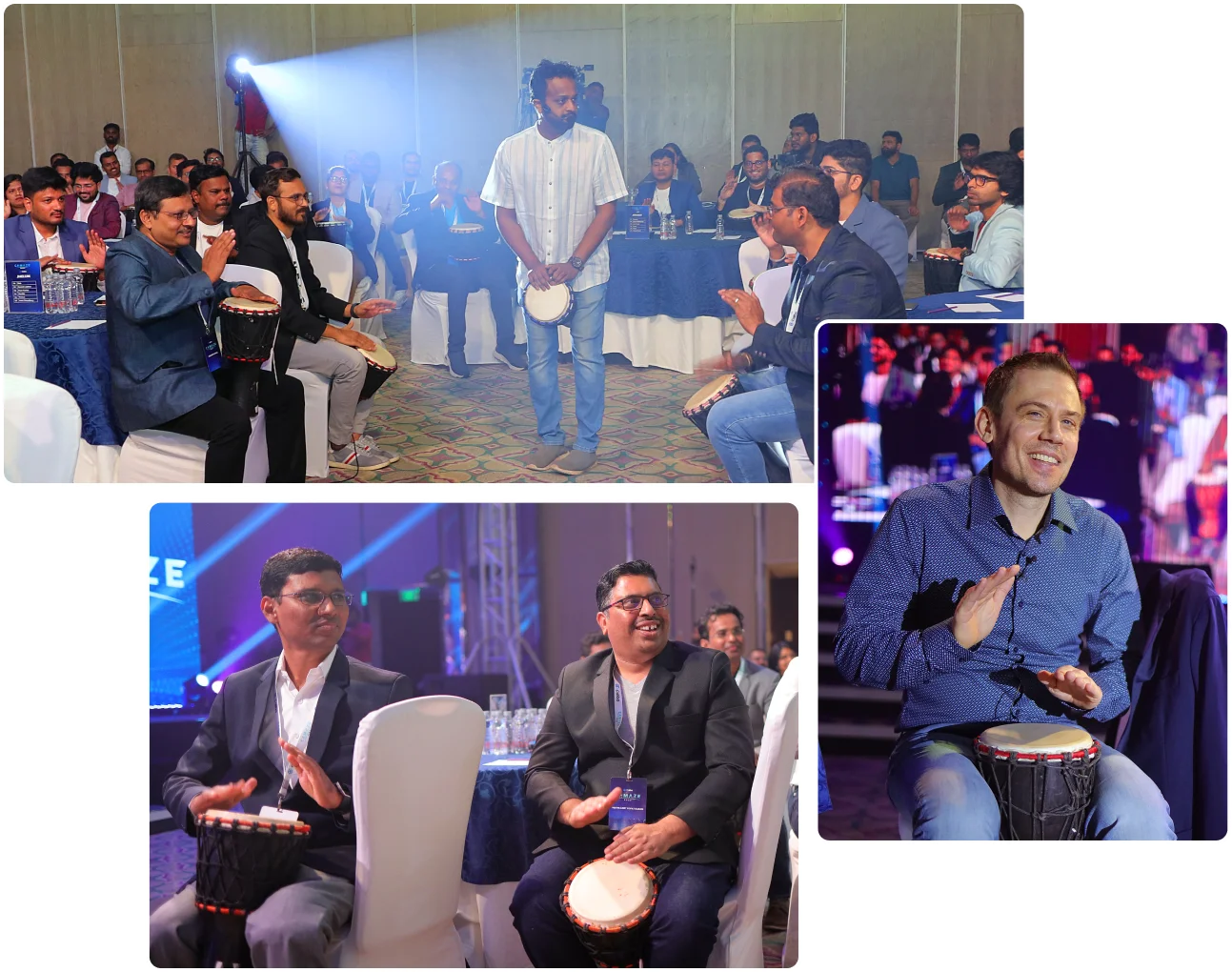 When in Pune, do as the Punekars do! CAMAZE 2023 provided us an opportunity to celebrate the culture of Maharashtra. Draped in colorful traditional Marathi turbans called "Pheta", Calibians couldn't resist dancing to the beats of Puneri dhols and tashas. We also enjoyed the soulful, soothing, and relaxing flute and tabla jugalbandi.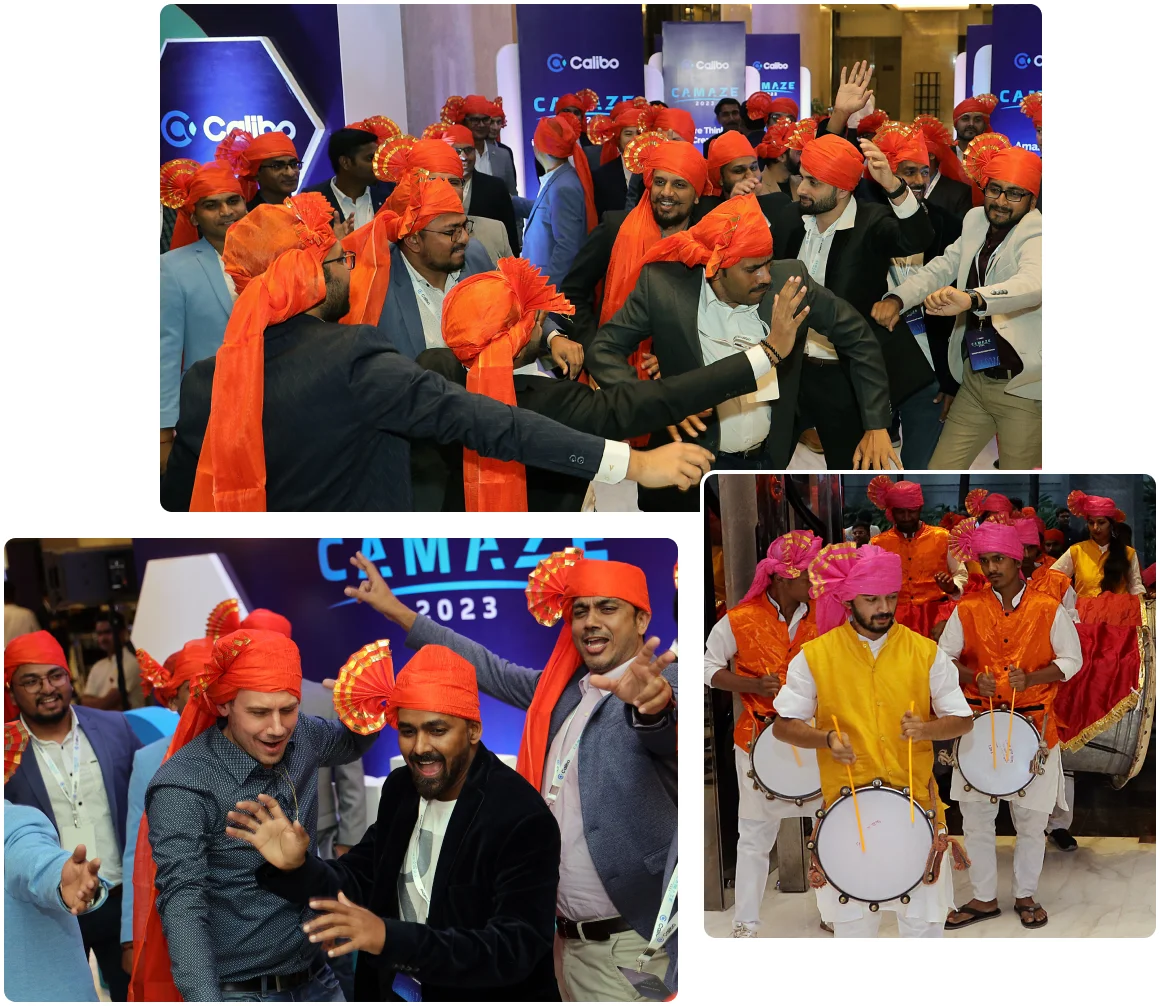 Calibians are known for great collaboration at work and beyond. We saw a perfect coordination and musical collab on stage as our own fellow Calibians belted out some evergreen Bollywood hits and got us all on our feet with their infectious energy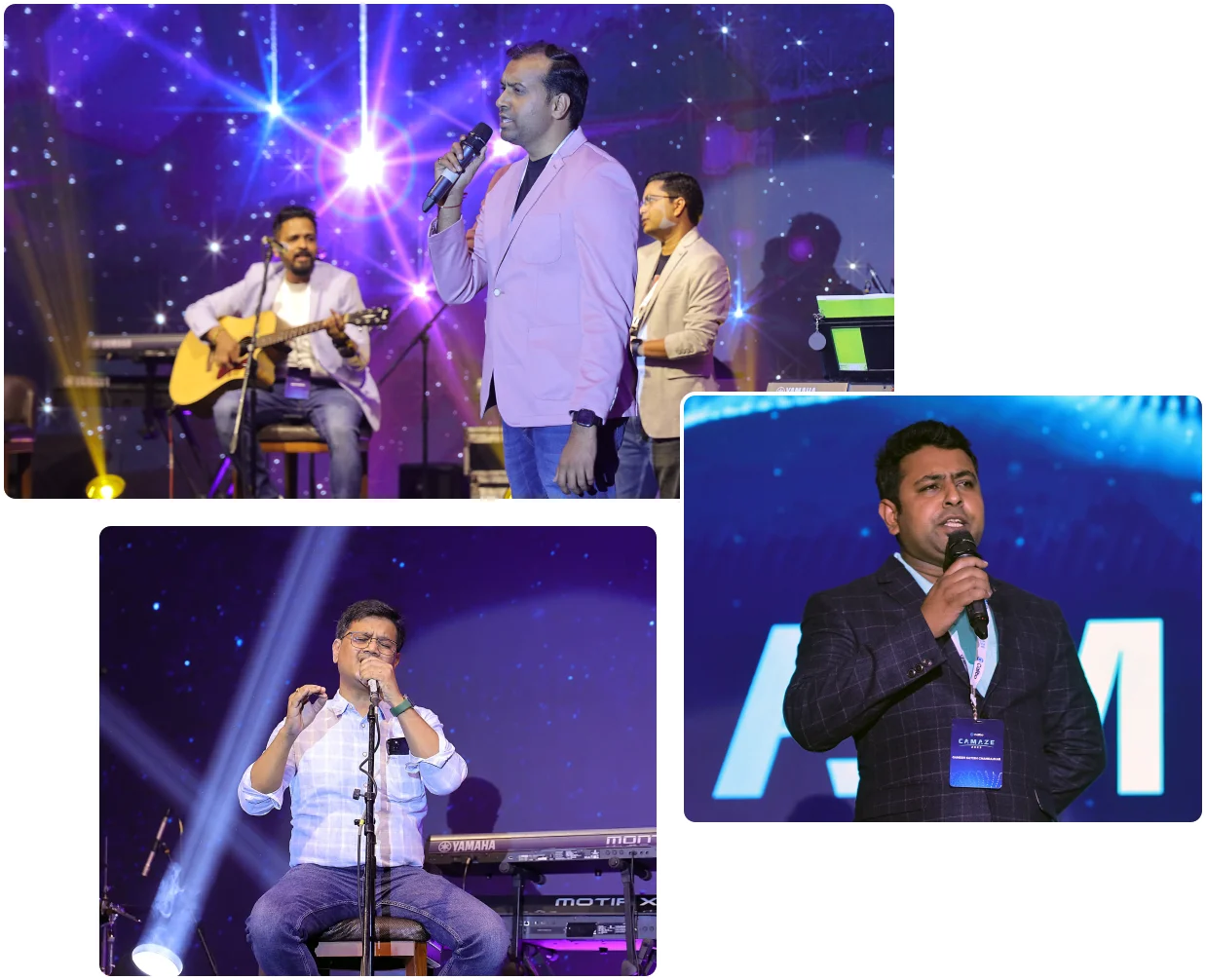 CAMAZE 2023 offered ample opportunities for Calibians to strut their stuff on the dance floor. Be it during the team-building activities, the Zumba session, or the celebrity performances, we put on our dancing shoes and had a super fun.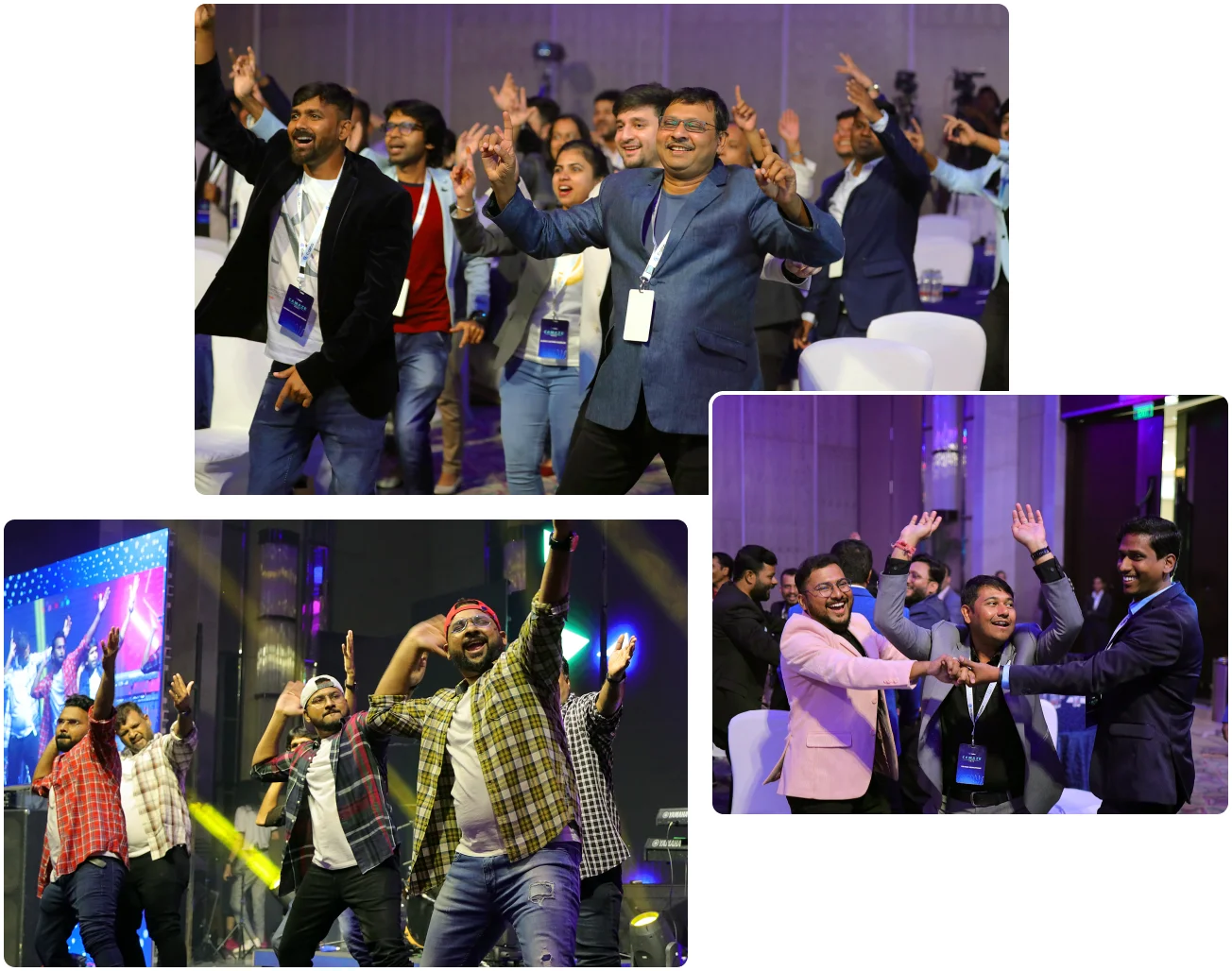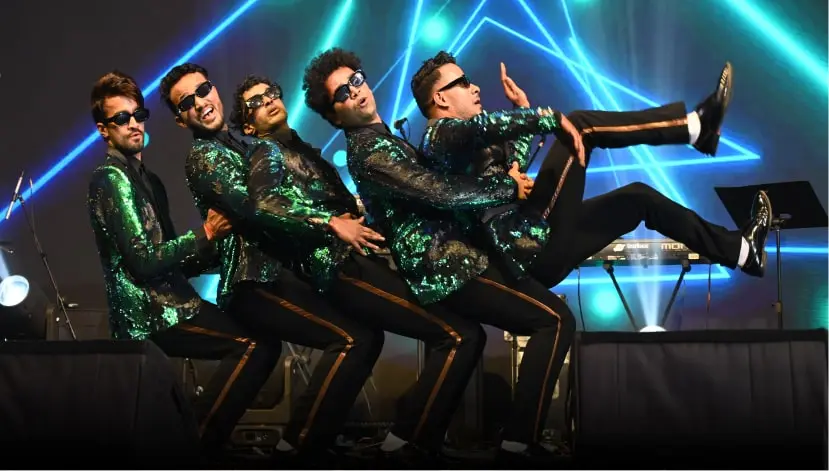 MJ5 with their jaw-dropping dance moves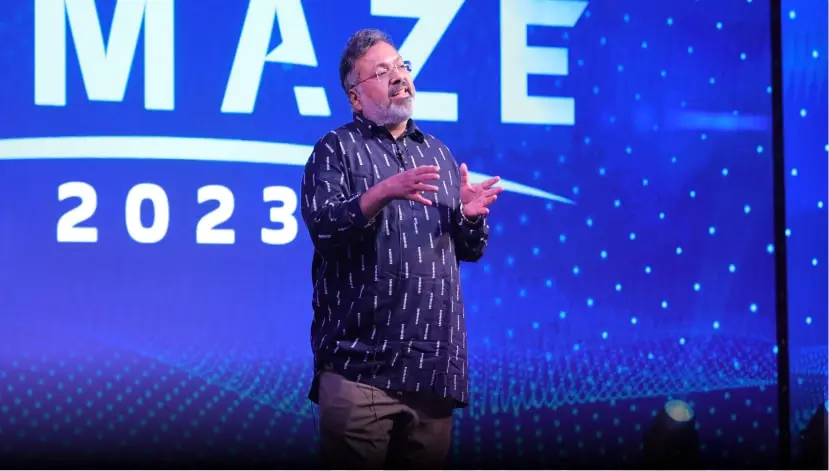 Devdutt Pattanaik's business lessons from mythology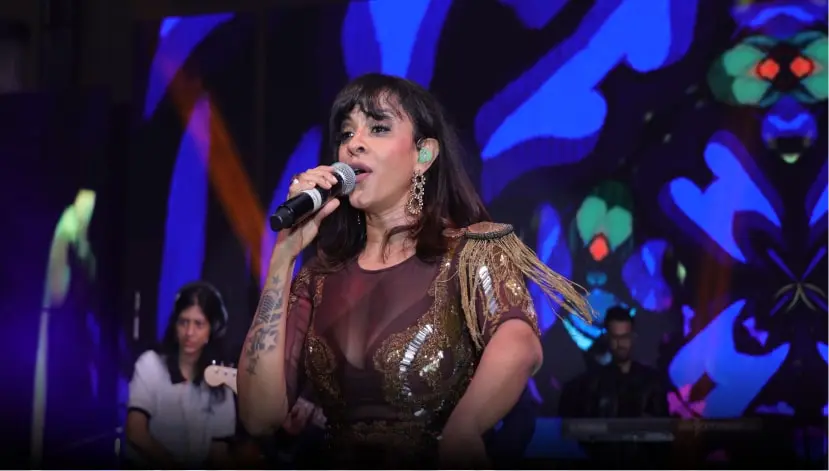 Mesmerizing performance from "The Ultimate Entertainer"
"The greatest asset of Calibo is its people. Individual brilliance can win games, but only teamwork can win championships and CAMAZE is an event where we celebrated our teamwork, togethernesses, and of course, Calibo's achievements and accomplishments so far."
Scott Sandschafer
Chief Executive Officer, Calibo Inc.
"Calibo has grown massively since its inception in 2020! We started to thrive for innovation with few engineers and today we are 100+ I'm super super excited to meet all of them. I have met them all virtually before but Camaze is for celebration of our achievements and accomplishments together in-person."
Shubho Mohanty
Chief Product Officer, Calibo Inc.