In recent 15 years, technology has evolved faster than before. The democratization of cloud, explosion of AI, availability of connected devices (e.g. 5G, IoT) and recently the launch of Large Language Models are new disruptive innovations.
All of them have triggered a set of untapped business opportunities: Self-Driving Cars, Digital Twins, Autogenerated SW, Decentralized Clinical trials, Personalization at scale and many more.
Although these opportunities have tangible benefits for business and customers, skepticism appeared at start, and it takes a long time to overcome to get mainstream.
These are few examples:
• Initially people were afraid of transitioning to Cloud as information might not be so secured as on premise.
• Deployment of AI was rapidly regulated to ensure information could be decrypted and trusted.
• GDPR in Europe, HYPAA in USA and other protective policies were introduced to control how information is used.
• Deployment of 5G was slow down in many countries to avoid possible exposure to higher radiation.
More recently with ChatGPT, we can see how much excitement exists and suddenly fear people have. E.g. The Italian government banned day after its launch and then introduced regulation.
So why are these disruptive innovations taking such a long time to adopt?
Here are some personal thoughts:
People need to focus on education.
You learn how to crawl, before walking and running. In the same way you need to learn how these technologies can be used and how they simplify your day-to-day life experience (at work and at home). Hence there would be less fear to job loss but more excitement to future roles that create long term value.
Start establishing education programs, webinars, open communities so people can learn, use, and share their experiences using newer technologies.
Organizations need to re-create trust.
Everyone today uses cloud to store their information, use an iPhone for internet and collaboration, or self-driving car for autonomy and will not see their life without. However, many of the same people believe commercial organizations benefit from innovations to detriment of customers and consumers and use this information for non-intended use and refrain to adhere till main market adopt.
Bringing more transparency (Vs additional governance and controls) will help acknowledgment and result in faster use. Build up information lineage and make it accessible for people to see and trace.
Improve Data quality and ease data interoperability.
Everything we do in life is data. When you sleep, you fly, you cook, or you buy you consume and create data. Though when you look at your personal data or data you use for your business role, you realize the quality is poor and it is difficult to share. How many of you follow a recipe and do not get to the correct result! If you apply to a loan, buy a car, visit a doctor, or go on vacation, why do you have to share, update, and confirm the same information time and time again.
Information remains scattered in different systems that do not interact together. The data is not normed and cannot be easily exchanged within and outside organizations. This prevents efficient reuse and lead to inappropriate decisions and judgement. We all live and know this, but everyone believes it is someone else duty to fix.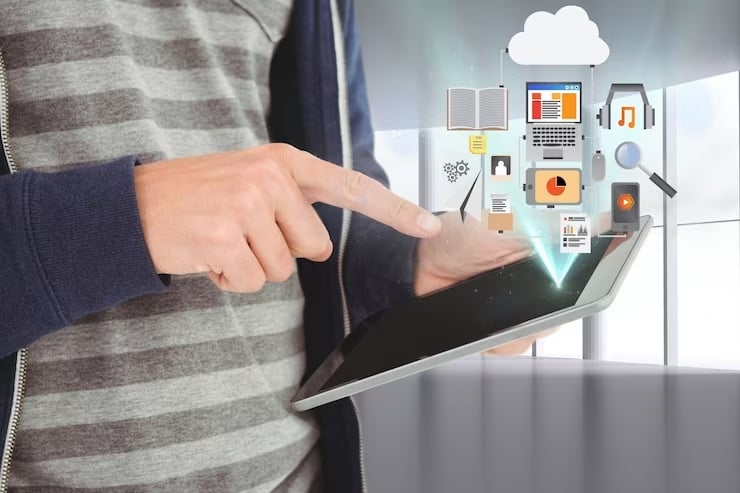 Become an actor as we all have a role to play. Establish open access policy and automate data quality. Make it a sexy and an accessible role for people to be willing to be engaged and contribute. Help creating data norms within and across industries, so it is easier for others to adhere.
Hence this is my winning equation: Education X Trust X Data Quality = Rapid Technology Innovation Adoption.
We at Calibo follow this equation to help organizations modernize, satisfy their customers, and deliver business outcomes.
Let me know your thoughts and share with others to engage a conversation.